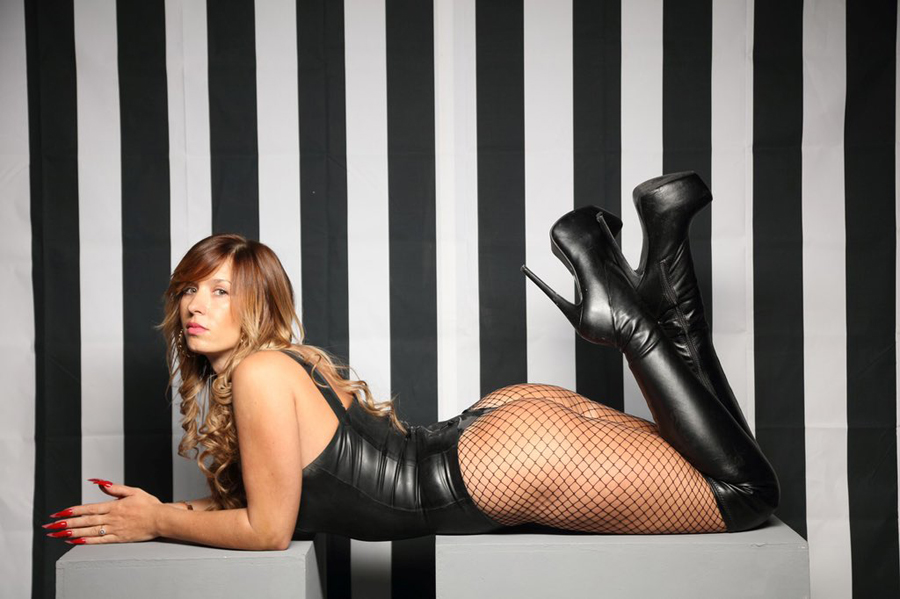 Miss Lady Ashley is My name. Controlling you is my game. Having you worship Me and obey My every command is My deepest pleasure.  Please your Mistress, and I will have you crying out in sensual fulfilment. Disobey Me, and I will have you screaming in unrelenting pain.
I would describe Myself as a pure, beautiful, English Dominatrix of very high standards, specializing in Domination.
I am a successful Dominatrix, so this isn't simply a job for me. I am passionate, dominant, seductive, and very sexy. I thrive in occupying a position to control you. I enjoy the sadistic side of play making you suffer to please me, although I catered for pain sluts i also offer the sensual side of domination.
While I endeavour to meet all your expectations, in return I expect you to succumb to My own ideals. Whips, chains, and toys totally excite Me. So let Me show you the beauty of pain while you surrender to Me.
I welcome both novice and experienced subs / slaves. I can be playful, erotic, and sensual for My novices, or subs that wish to experiment in domination, or a strict, sadistic, and cruel mistress for the more experienced subs / slaves who choose to submit fully.
I have created fully-equipped, luxurious chambers for us to explore the world of domination together. My chambers are stocked with whips, chains, canes, restraints, electric's, spanking / whipping bench, bondage bed / cage, St Andrews cross, a prison cell available, chastity devices, and CBT torture tools. For more information regarding equipment take a look at My session / chambers page.
Have you been looking for the ultimate domination climax? A controlling, young, beautiful Mistress to have you begging at Her beautiful feet. Do you long to understand where you belong as a sub, slave, sissy, or pet?  Do you quiver at the sight of a true Goddess controlling your every move?
Do you like your balls busting, nipples torturing, balls bouncing, ass pounding? Perhaps you desire your face slapping, or My spit dangling, cross dressing, wigs and enforced dancing? Or do you crave humiliation, public outings, or maybe a bit of a sounding?
Maybe you so badly want to be spanked like a young boy over My knee, or tied to a tree? Whatever it may be contact Me. Is it corner time or 100 lines? Being led to the bathroom for your mouth to be washed out?  Or puppy play? you may say that a collar and leash is your niche. Whatever your kink or fetish may be you will obey Me.
Miss Lady Ashley has a true passion for Her domination lifestyle. As much as I adore handing out punishments in a strict, sadistic manner I also enjoy the sensual side of pushing My subs' limits. When you enter Miss Lady Ashley's world you will want to become Her property and be trained to become the best sub / slave you can be to please Her.
Maybe you long to be dressed up in wigs, make up, painted nails, slutty / pretty dresses and become My little sissy sluts.
Miss Lady Ashley's sissy wardrobe grows by the day. All sissy's will be welcome to attend for dress up and play.
Make sure you follow me on Twitter. @MLA1DOMME for daily updates photos and clips for sale details.
Don't keep Mistress waiting to hear about your kinky, or severe, domination fetishes whilst you long to serve this Godly Dominatrix, dont fantasise about allowing your limits to be pushed in so many different ways. Visit the one and only MLA